First Solo Pilot – Winner
Throughout 2013 Canadian Aviator has been collecting submissions from new First Solo Pilots.
Each year we provide every new pilot with a complimentary 1 year subscription to Canadian Aviator Magazine.
In addition one lucky person will receive a fantastic Watch compliments of our premier sponsor Hamilton Watches.
Today we announce the winner of our Grand Prize.
Good Luck to everyone!!
Paint Shop Creates Magic For WestJet, Disney
In early December, WestJet and Walt Disney World unveiled a flying mural for the Orlando theme park that is the foundation of an extended partnership between the two.
WestJet and Disney have partnered on vacation packages since 2004 and the aircraft will be a transcontinental advertisement for that relationship.
After a splashy introduction in Calgary on Dec. 2, the new 737-800 took its first load of passengers from Calgary to Orlando the next day. It's now been integrated into the schedule.
The accompanying video shows the complicated painting process in timelapse. The paint was applied by Associated Painters in Everett, Wash.
Rafale in the Fight
RCAF Commander Lieut. Gen. Yvan Blondin got a first-hand look at one of the contenders for Canada's new fighter when he got a ride in a Dassault RAFALE during a joint Canadian-French exercise in Corsica on Dec. 4.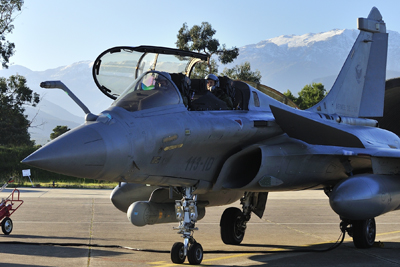 That RAFALE is France's front-line fighter and is a twin-engine alternative to the F-35, which previously had a lock on the contract as Canada's next front-line fighter.
The RAFALE is now in a group that includes the FA-18 Super Hornet, and the F-35.
A decision on the fighter contract to replace the RCAF's 30-year-old F-18s was expected early in 2014 but there are strong suggestions out of Ottawa that it might wait until after the 2015 election.
Air Canada will get the first of 37 Boeing 787 Dreamliners in March but while the aircraft is mainly designed for medium and long-haul routes, passengers on milk runs between Ottawa, Montreal and Toronto will likely be among the first to ride on the state-of-the-art jet. The first Dreamliner will be permanently assigned to the
read more…
Retired astronaut Col. Chris Hadfield entertained and informed a Hollywood audience on late-night television Monday as he matched veteran host Conan O'Brien joke for joke and double entendre for double entendre during a refreshingly civilized discussion on O'Brien's show. O'Brien did a respectful and oddly entertaining interview with Hadfield, who, appearing on Remembrance Day, sported
read more…
A Bearskin Airlines Metroliner (C-FFZN) crashed near the Red Lake, Ontario airport late Sunday. Five people have been confirmed dead and there were two survivors. The flight originated in Sioux Lookout. Kenoraonline.com reported that the survivors are a male and a female and the man rescued the woman from the burning wreckage. The crash knocked
read more…
What started as a neighbourhood noise complaint has become a B.C. Supreme Court decision that could have far-reaching implications for the fledgling drone industry. Justice Frank Cole effectively ruled in late October that remote control aircraft be banned from use on agricultural land in the province. The immediate impact is on the Kelowna Radio Control
read more…
U.S. authorities are scrambling to explain how the crash of a Canadian-registered Cessna 172  went unnoticed at Nashville International Airport for up to six hours. One of several 172s operated by the Windsor Flying Club Various reports from U.S. media say the 172, registered to the Windsor Flying Club, crashed and burned on Runway 2C
read more…
You can see a more complete list of our past Front Page Editorials.  Press Here to take a look.